The open roads of Australia have long been a setting for many adventures, but none quite like the Shitbox Rally 2023 Spring. Imagine a congregation of old, worn-out cars, each worth no more than $1,500, roaring their way from the tropical sights of Port Douglas to the cosmopolitan heart of Adelaide. While this might sound like an enthusiast's quirky road trip, it serves a purpose that transcends the thrill of the journey. This event, now in its illustrious 13th year, is on a mission: to raise a whopping $2,000,000 for the Cancer Council.
Among the myriad of teams geared up for the challenge is 'Didyabringyagrogalong', led by the enthusiastic duo, Michelle Nunn, and Graham Hicks. They aren't just participants; they're symbols of determination. With a fundraising goal of $5,000, they've already raised an impressive $2,210, and their journey to reach and surpass their target has only just begun.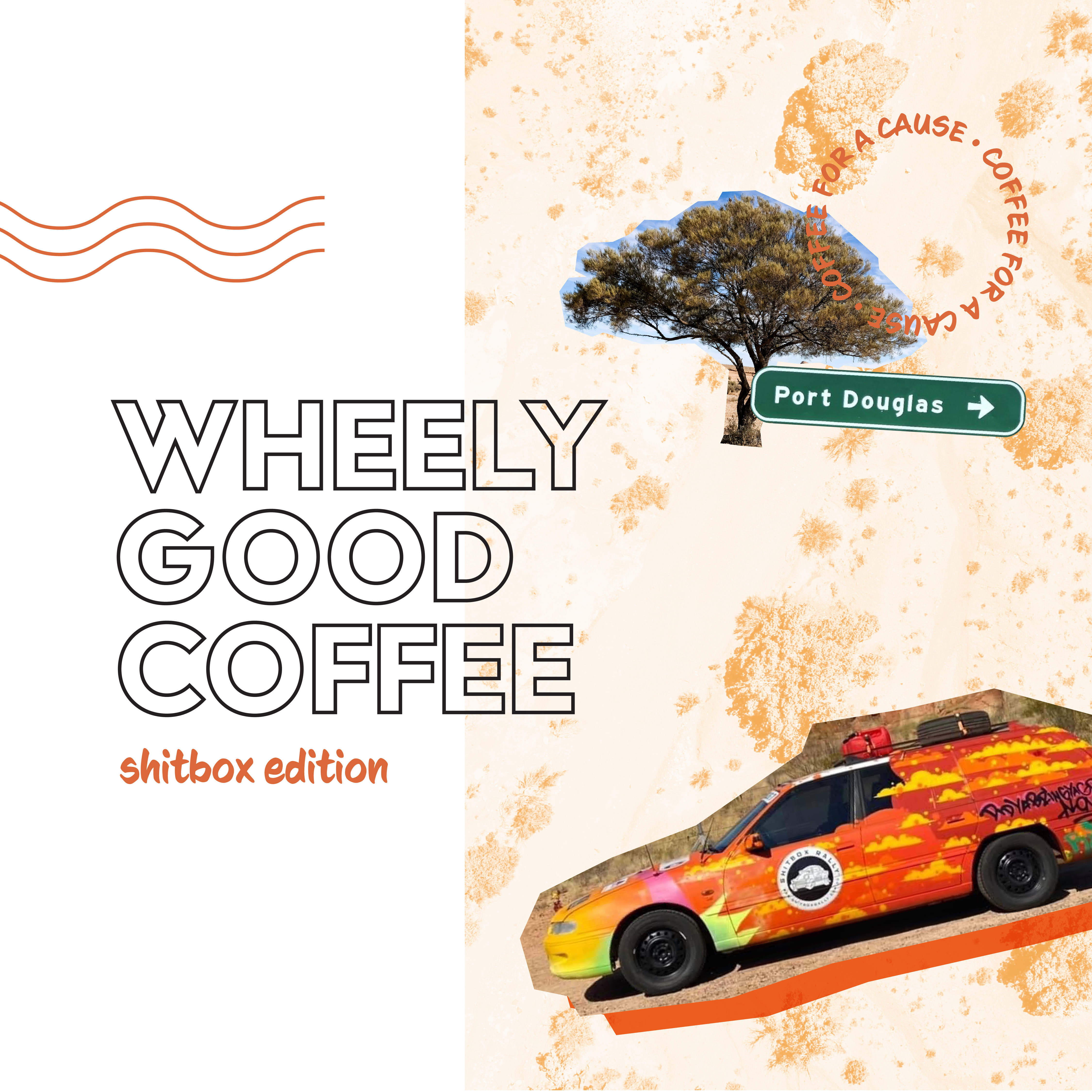 Enter the "Wheely Good Coffee" – a side hustle turned charity goldmine. This isn't just your regular cup of coffee; it's quality Inglewood coffee, conveniently canned for all your on-the-go needs. And here's the catch: each can purchase brings Michelle and Graham one step closer to their fundraising goal. The team here at Stoke Design Co have lent a helping hand to craft a captivating logo for this coffee venture. This involvement isn't just professional though; it's personal. Supporting a cause as noble as this aligns with our company values and we eagerly await to see the outcomes of the rally.
As supporters and potential customers, it's not just about purchasing a can of coffee; it's about being part of a larger narrative, a testament to human resilience, and the spirit of community. A can of 'Wheely Good Coffee' isn't just a caffeine fix; it's hope in tangible form.
If this story has ignited a spark of interest, you can follow 'Didyabringyagrogalong' and their adventures or even contribute to their cause. Their Facebook page is brimming with updates, stories, and of course, details on how you can get your hands on some 'Wheely Good Coffee'.
You can find out more information about the Shitbox Rally here: https://www.shitboxrally.com.au/
Or jump on to team Didyabringyagrogalong's Facebook page here: https://www.facebook.com/profile.php?id=100064758816885